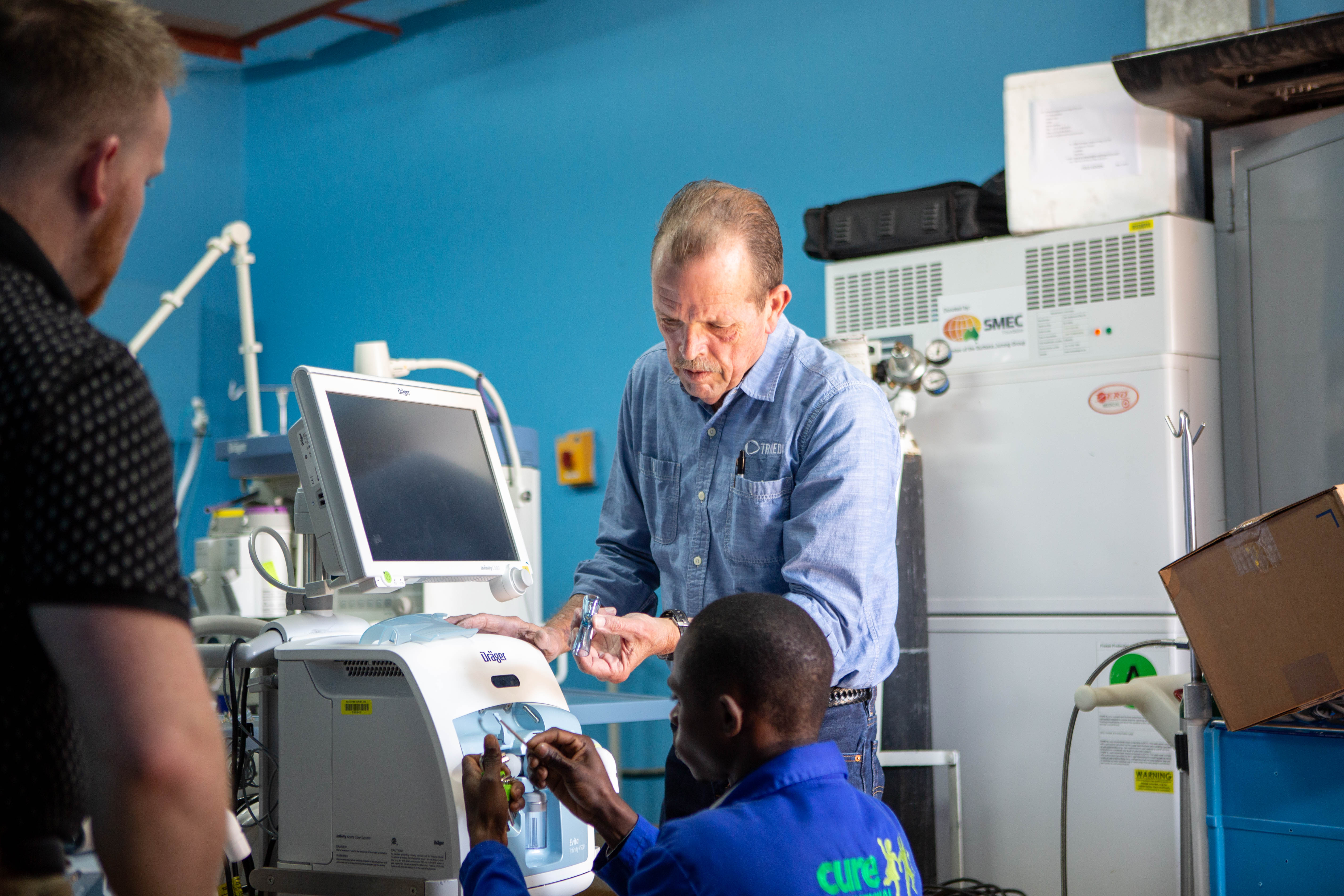 Consider a gift of time, talent or treasure
Thanks to generous donations from vendors, healthcare providers, talent technical staff, and others in the community, TRIMEDX Foundation continues to make a global impact by raising the standard of health care for communities in need. There is a tremendous need for working medical equipment throughout the world. Without functioning medical equipment, hospitals and clinics are unable to diagnose and treat patients. TRIMEDX Foundation was created in 2004 to address the international need for medical equipment repair and support. Working in partnership with medical mission organizations, TRIMEDX Foundation provides support services to help maintain the necessary equipment desperately needed for medical care.
Your support is significant. You make it possible for us to deliver equipment repair, maintenance, installation, and training to healthcare facilities serving uninsured and underinsured patients, resulting in improved patient care around the globe.
Please consider celebrating the holidays this year by making a gift of time talent, or treasure to the TRIMEDX Foundation. Your gift saves lives!
To become a TRIMEDX Foundation volunteer, please visit trimedxfoundation.org/volunteer.
To make a financial gift to TRIMEDX Foundation, please visit, trimedxfoundation.org/make-a-gift
TRIMEDX Foundation is a ministry committed to sharing knowledge, inspiring independence, and improving health care by meeting the unique needs of the communities we serve. For more information on volunteer opportunities, please visit our website, trimedxfoundation.org.