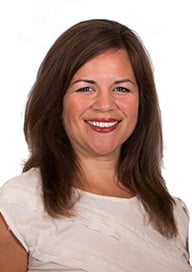 Recently, TRIMEDX Foundation Director Audra Poe was featured in TechNation for her contribution making a difference through volunteerism.
There is tremendous need for working medical equipment in developing countries, which are home to more than 80 percent of the world's population.
Just like any other mechanical device, medical equipment needs to be maintained and repaired when problems arise. The World Health Organization (WHO) estimates nearly 70 percent of medical equipment in developing countries is not functional. Without functioning medical equipment, hospitals and clinics are unable to diagnose and treat patients.
Indianapolis-based TRIMEDX Foundation is a self-governing 501(c)(3) charitable organization working to provide its services to impoverished communities around the world. The foundation partners with U.S.-based medical surplus recovery organizations (MSRO) to prepare and repair medical equipment for international shipment and to assist hospitals in developing nations with optimizing donated medical equipment.