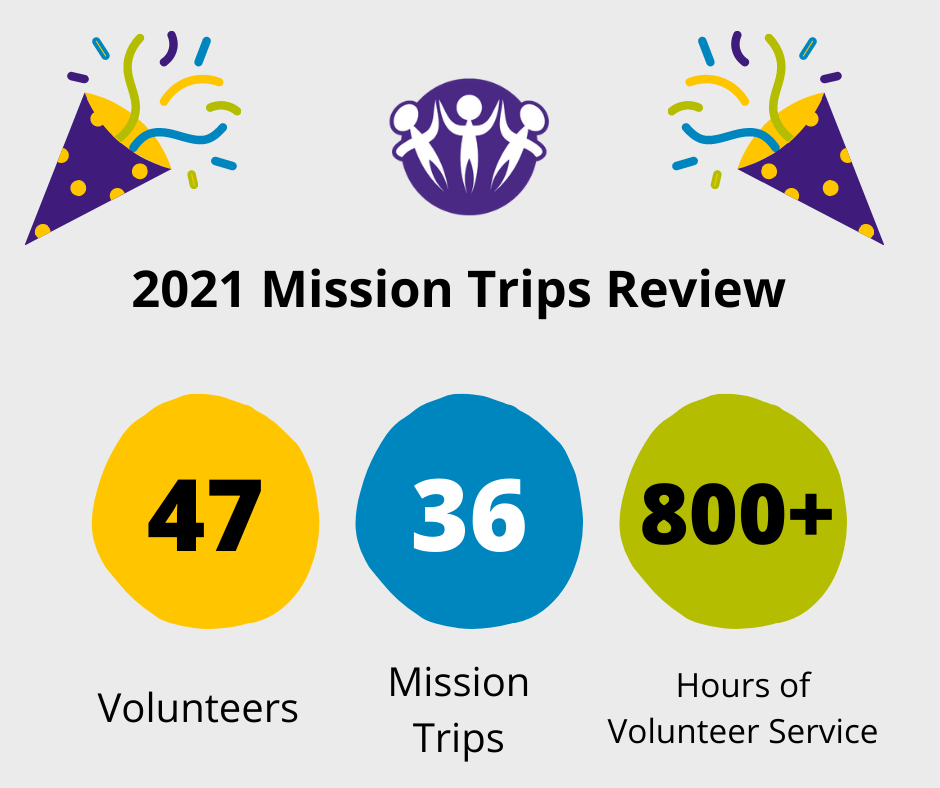 TRIMEDX Foundation: A year in review and what lies ahead
2021 was a productive year for TRIMEDX Foundation thanks to our compassionate donors, dependable and knowledgeable volunteers, and willing partners. Despite limitations due to COVID-19 the Foundation team continued to meet the unique needs of the communities we serve in the United States and abroad.
For nearly twenty years, TRIMEDX Foundation has maintained its commitment of sharing knowledge, inspiring independence, and raising the standard of health care around the world. TRIMEDX Foundation works steadfastly to continue our mission of serving others. Our volunteers completed 36 mission trips with over 800 hours of service logged. They provided support for biomedical equipment repair and facilities maintenance to partners doing remarkable work taking care of the elderly and underserved in United States communities like West L.A., Indianapolis, Louisville, and Washougal (Washington).
2020 and 2021 made the organization better, and as the world reopens, we continue to explore unique opportunities to serve and are confident international travel will resume. New this year, TRIMEDX Foundation is excited to introduce two additional grant opportunities that partners may apply for with us. United States partners may be interested in the Medical Equipment and Facility Enhancement Grant, while our international partners may also be eager to apply for the Container Grant. For more information on these, please visit the TRIMEDX Foundation website at www.trimedxfoundation.org/request-support/.
Thanks to the generosity of so many, TRIMEDX Foundation continues to make a global impact by raising the standard of healthcare for communities in need. TRIMEDX Foundation is a ministry committed to sharing knowledge, inspiring independence and improving healthcare by meeting the unique needs of the communities we serve.