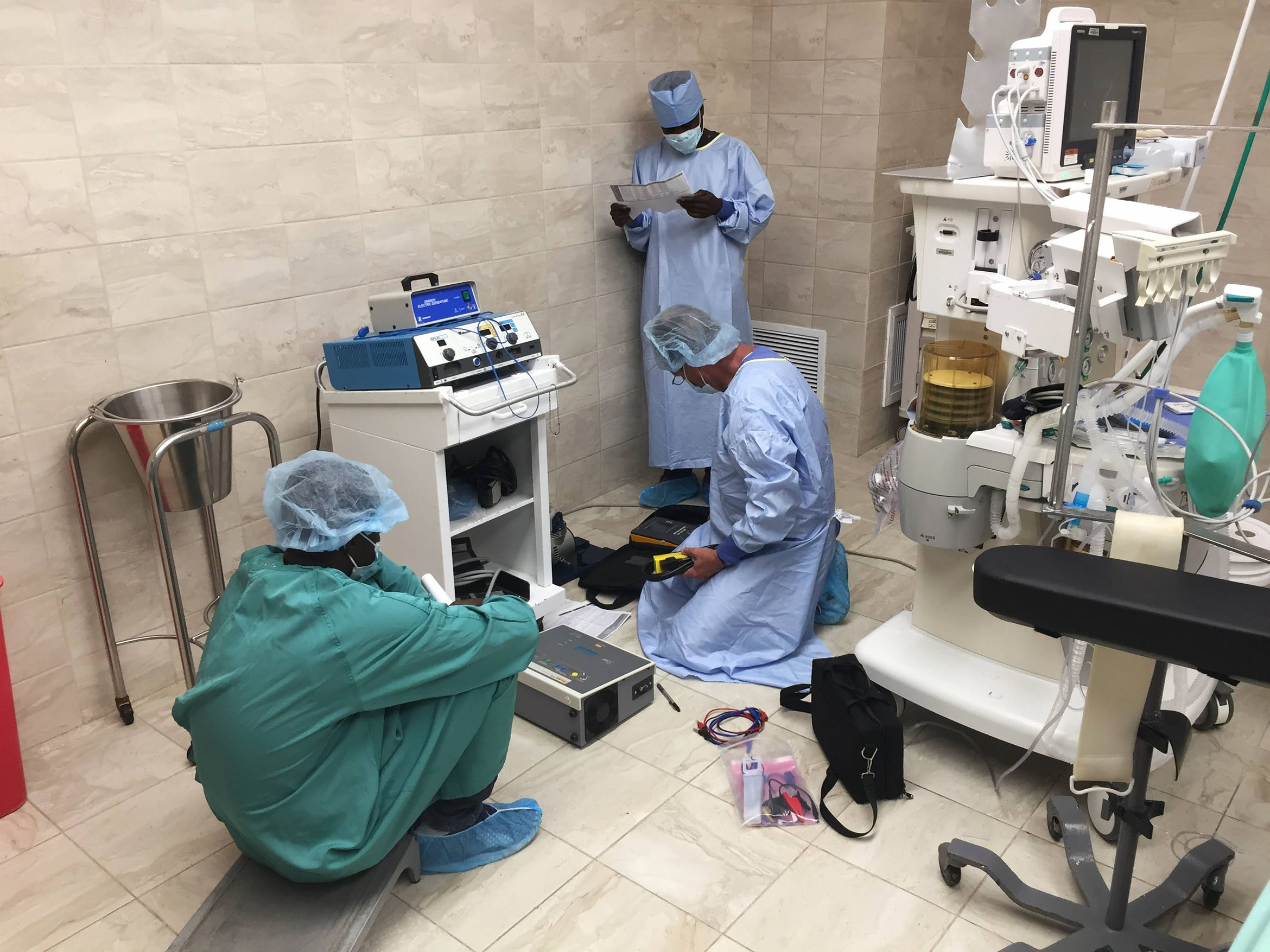 TRIMEDX Foundation continues to make a global impact
There is a tremendous need for working medical equipment in developing countries, which are home to more than 80% of the world's population. In fact, the need for functioning medical equipment in these countries may be even greater than the need for doctors. Most hospitals and clinics in these countries cannot buy basic supplies and are forced to rely primarily on equipment donations. Just like any other mechanical device, medical equipment needs to be maintained and repaired when problems arise. Few of these hospitals and clinics have employees trained to make repairs, and it is estimated that 70% of medical equipment in developing countries is not functional.
Without functioning medical equipment, hospitals and clinics are unable to diagnose and treat patients, which will ultimately lead to death for many. Just imagine your child needing immediate medical attention but having no access to critical equipment. It is TRIMEDX Foundation's mission to help end this unnecessary suffering.
TRIMEDX became aware of this great need in 1999 when contacted by a member of the Center for the Rural Development of Milot, Haiti (CRUDEM). Long-awaited medical equipment had arrived to the center inoperable, leaving CRUDEM unable to provide its healthcare services to the people of Haiti. As a result of this plea for help, TRIMEDX funded a mission of hope, sending a team of medical equipment technicians to the poorest nation in the western hemisphere. After this life-changing experience, TRIMEDX became determined to meet the ongoing need and, in 2004, the TRIMEDX Foundation was officially formed.
TRIMEDX Foundation is now a self-governing 501(c)(3) charitable organization working to provide its services to impoverished communities around the world. The Foundation's ability to impact lives around the world is dependent upon generous donations of time, talent and treasure. Due to the hard work and dedication of many, opportunities continue to bless the organization and the ministries we serve. Working in partnership with medical mission organizations, TRIMEDX Foundation provides support services to help maintain the necessary equipment desperately needed for medical care. In addition, our partnership with Medxcel Facilities Management associates allows the Foundation to support our international partners with general maintenance projects, in addition to consulting on issues related to patient and hospital staff safety.
Thanks to generous donations from TRIMEDX and Medxcel associates, suppliers, healthcare providers, talented technical staff and others in the community, TRIMEDX Foundation continues to make a global impact to improve the healing environment for those who are less fortunate.