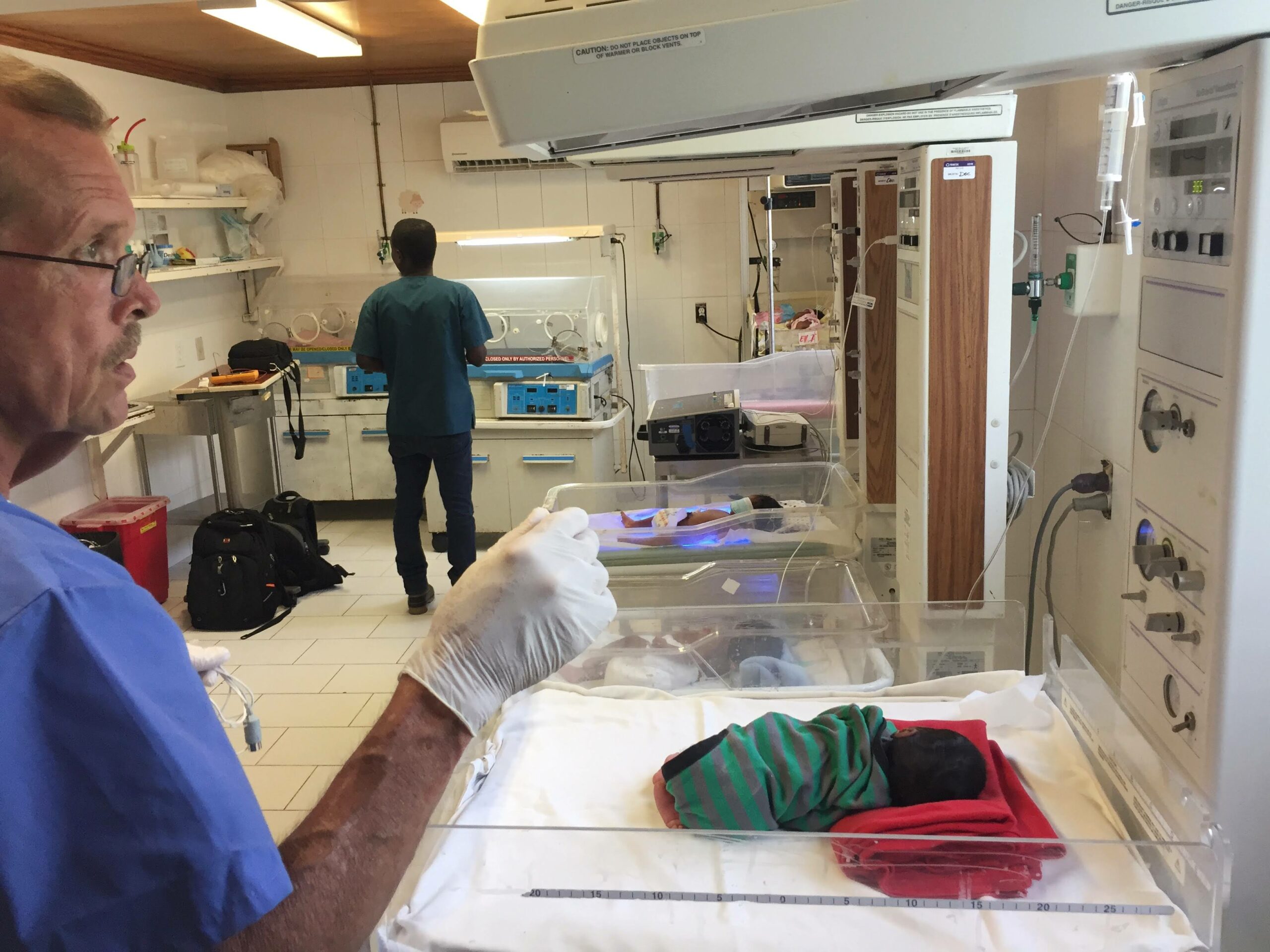 Volunteer Spotlight: David Wallace
David Wallace started volunteering for TRIMEDX Foundation in 2016 and has been on five international trips as well as two trips to Supplies Over Seas, in Louisville, Kentucky.
Q: Why did you decide to volunteer with TRIMEDX Foundation?
A: For many years, I concentrated on myself and the things around me. When I heard about the Foundation and how I could use my skills to serve, it felt like it was time to focus on helping others. Experiencing different cultures and realizing how much need there is worldwide is more than I could have ever imagined.
Q: Who inspires you?
A: The team at the Foundation inspires me. Behind the scenes, they put in the time, energy, and planning that goes into running the Foundation. I get the pleasure of connecting with the people I'm serving and witness their smiles. Plus, I get the satisfaction of seeing the repaired equipment in use at the hospitals.
Q: What is something about you (a fun fact) that not many people know?
A: I enjoy woodworking.
Q: If you had to eat one meal every day for the rest of your life, what would you choose?
A: Hot dogs
Thanks to the generosity of so many, TRIMEDX Foundation continues to make a global impact by raising the standard of health care for communities in need. TRIMEDX Foundation is a ministry committed to sharing knowledge, inspiring independence and improving health care by meeting the unique needs of the communities we serve. For more information on volunteer opportunities, please visit our website at www.trimedxfoundation.org.