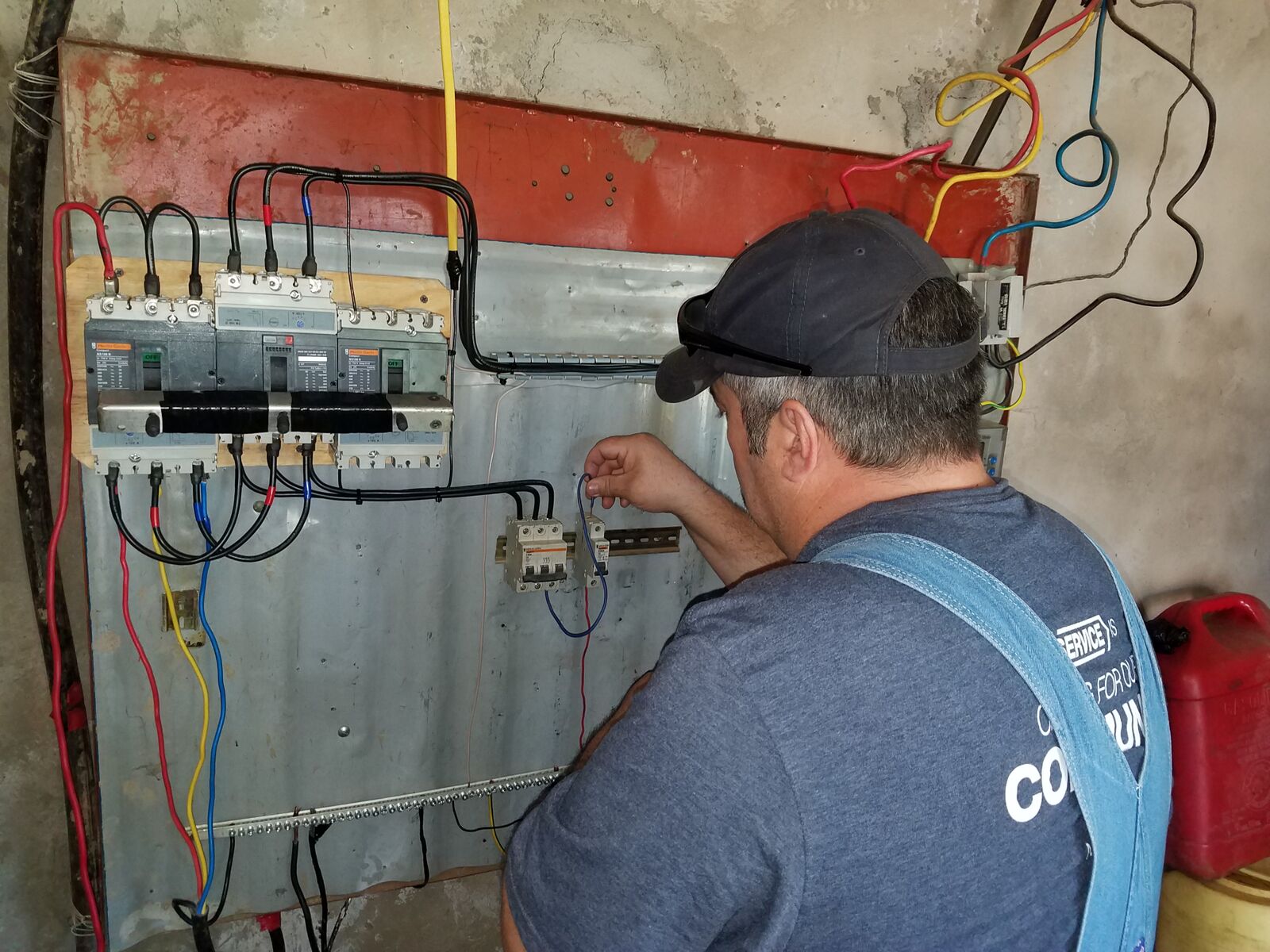 Volunteer Spotlight: Eric Waller
TRIMEDX Foundation volunteer Eric Waller, Medxcel Area Vice President, went to Kenya Relief in 2017 on the first TRIMEDX Foundation facilities trip.
Q: Why did you decide to volunteer with TRIMEDX Foundation?
A: I have always been involved serving as a volunteer. I have experience in volunteering with search and rescue as a firefighter, and at church. Josh James had reservations about going on an international trip after his service in the military. I decided to go in support of Josh and his willingness to serve. We had the mindset that this is a brotherhood, "If you go, I'll go!"
Q: Who inspires you?
Matt Keahey inspires him in my professional life. I admire how Matt values his associates, and how he recognizes their hard work and dedication. He always sees the best in them.
Q: What is something about you (a fun fact) that not many people know?
A: I was attacked by African Red fire ants while serving Kenya Relief. The attack was so bad that I had to remove my clothes to get them off. The group working near me didn't know what was happening, just that I was no longer wearing bib overalls!
Q: If you had to eat one meal every day for the rest of your life, what would you choose?
A: Pizza, pizza any kind, anyway.
Thanks to the generosity of so many, the TRIMEDX Foundation continues to make a global impact by raising the standard of healthcare for communities in need. TRIMEDX Foundation is a ministry committed to sharing knowledge, inspiring independence, and improving healthcare by meeting the unique needs of the communities we serve. For more information on volunteer opportunities, please visit our website, www.trimedxfoundation.org.