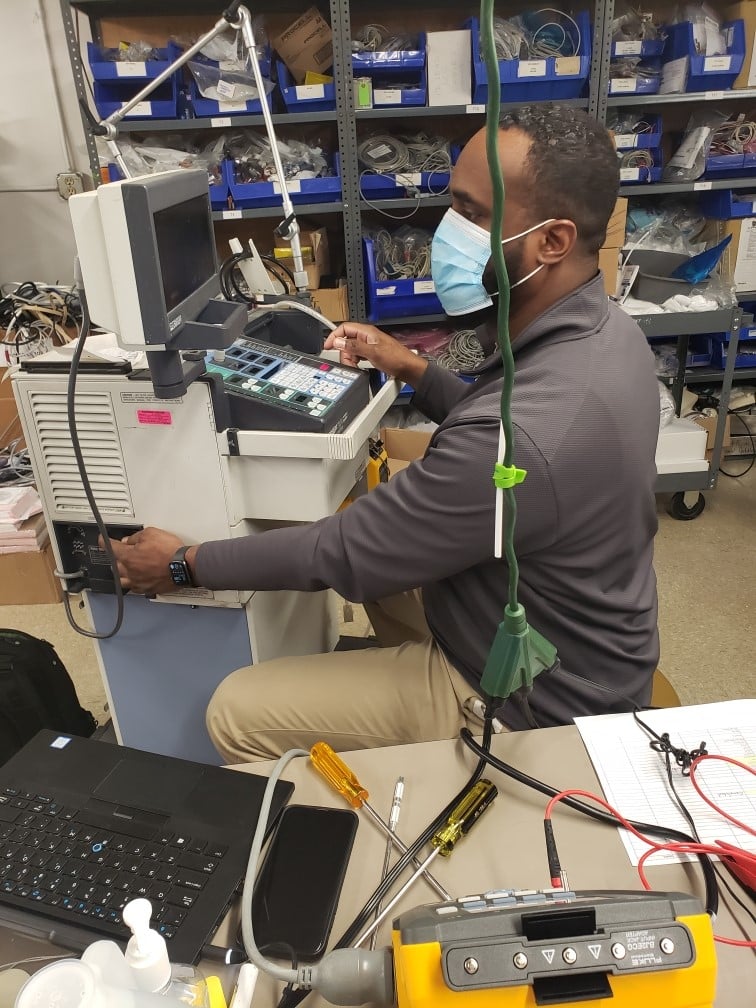 Volunteer Spotlight: Joseph Dieudonne
Joseph Dieudonne from Nashville went on his first mission trip to Supplies Over Seas in Louisville, KY, in March 2021.
Q: Why did you decide to volunteer with TRIMEDX Foundation
A: I have always volunteered in my church and community. One of the reasons I wanted to work for TRIMEDX is because of the Foundation and the work being done around the world. I am impressed with the TRIMEDX team culture and the support you receive from each other.
Q: Who inspires you?
A: My grandfather came from Cuba to the United States to start a new life of freedom and opportunity. He worked hard and was well known in the construction field and the community he lived.
Q: What is something about you (a fun fact) that not many people know?
A: I learned fluent Spanish from his grandparents when he lived with them.
Q: If you had to eat one meal every day for the rest of your life, what would you choose?
A: Haitian fried pork griot with white rice and black beans
​​​​​​​
Thanks to the generosity of so many, TRIMEDX Foundation continues to make a global impact by raising the standard of healthcare for communities in need. TRIMEDX Foundation is a ministry committed to sharing knowledge, inspiring independence, and improving health care by meeting the unique needs of the communities we serve. For more information on volunteer opportunities, please visit our website, trimedxfoundation.org.