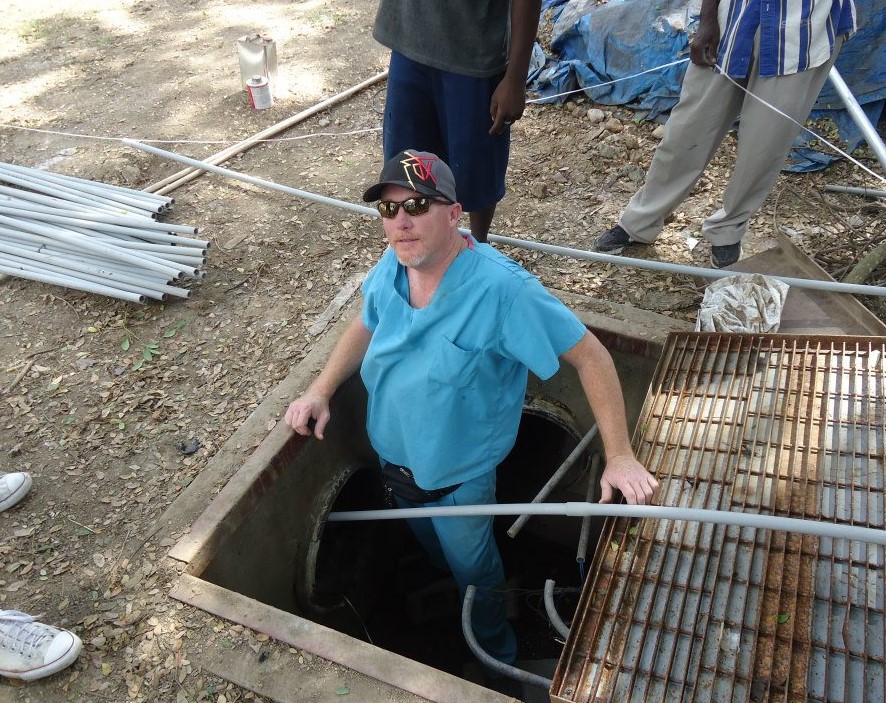 Volunteer Spotlight: Rob Cadick
The Volunteer Spotlight is a new feature for TRIMEDX Foundation. For the inaugural piece it seemed fitting to interview long time TRIMEDX associate and TRIMEDX Foundation volunteer Rob Cadick. Rob was the 6th TRIMEDX employee and has been on a total of 25 trips for TRIMEDX Foundation.
Q: Why did you decide to volunteer with TRIMEDX Foundation?
A: TRIMEDX Foundation had been sending volunteer technicians to Hospital Sacre Coeur (HSC) for several years before Sister Martha contacted me directly for help with viruses on their computers. My first trip in 2007, I was tasked to fix computers, add antivirus and make an assessment. During that trip, I updated the computer system with hardware donated by TRIMEDX. On each of the next 11 trips, I continued to get donations from TRIMEDX and other IT companies to grow Hospital Sacre Coeur IT systems and devices from floppy disks to an entire fiber network with a 10Mb internet line.
Q: Who inspires you?
A: God gave me the ability to do certain things others can't, and the passion for helping others, and I feel called to use those gifts.
Q: What is something about you (a fun fact) that not many people know?
A: In 1997, before St. Vincent 86th Street had a website, I created a website for clinical engineering. As a prank, I pasted Greg Ranger's (die hard IU fan) face on Purdue Pete's body, and posted it to the website.
Q: If you had to eat one meal every day for the rest of your life, what would you choose?
A: Bacon Cheeseburger
Thanks to the generosity of so many, TRIMEDX Foundation continues to make a global impact by raising the standard of healthcare for communities in need. TRIMEDX Foundation is a ministry committed to sharing knowledge, inspiring independence and improving healthcare by meeting the unique needs of the communities we serve. For more information on volunteer opportunities please visit our website, www.trimedxfoundation.org.